Play

Play Next

Add to queue
Play

Play Next

Add to queue

7,411 plays

Play

Play Next

Add to queue

4,734 plays

Play

Play Next

Add to queue

4,171 plays

Play

Play Next

Add to queue

104,141 plays

Play

Play Next

Add to queue

226,765 plays
03:47 | 1602 plays | Dec 7 2010
BLUE KING BROWN PROMO VIDEO



BLUE KING BROWN - BIO
Hailed by Santana as "The voice of the street and the band of the future!" The 8 to 11 piece powerhouse band that is BLUE KING BROWN bring their cross generational grooves and socially conscious sound.

The infectious energy and passion from lead singer, guitarist and percussionist Natalie Pa'apa'a is a driving musical force that has led BKB through an impressive touring history playing major festivals and venues in Australia through to USA, CANADA, JAPAN and EUROPE. BKB continue to deliver their now world renowned power packed live show featuring their home-grown, universally spoken language, delivered as hard hitting Urban Roots music..

They have also shared the global stage opening for National and International greats such as Santana, Michael Franti & Spearhead, Damien 'Jr gong' Marley, The John Butler Trio, The Cat Empire, Silverchair, Powderfinger to name a few.

With recent recording trips to Kingston Jamaica and New York now under their belt, once again pushing genre boundaries, their latest releases are a testament to the rise of Blue King Brown - one of Australia's greatest acts.

"Blue King Brown is my favourite band right now. They embody everything I love in music from Ozomatli, African bands, Tower of Power to Santana. They are the voice of the street and the band of the future!" - Carlos Santana

"I am always inspired by BKB's funky, high energy, socially conscious music. Natalie is a bright light in the world with a vision that extends beyond the stage and together with the rest of the band raise the roof off every show they play. I love em!!!" - Michael Franti (Spearhead)

some of the facts....

STYLE:..
Urban Roots

ALBUMS:..
BKB backed up their first EP release with a tough debut album titled 'STAND UP', independently released in October 2006 through their own label, ROOTS LEVEL RECORDS and in Japan through VILLAGE AGAIN/SIDEOUT. The album has received mass critical acclaim with 'come and check your head', the first single off the album hitting hard!

RADIO PLAY:
(Australia)
Singles - Water, Come and Check your head, Stand Up, Don't let go
High rotation on JJJ
Nova
'Come and check your head' made JJJ's hottest 100 list for 2006.
BKB's debut album STAND UP was a Feature Album on Triple J and also received a J Award Nomination 2006 – Triple J's Australian Album of the year.
Along with national radio, the album has been a staple on country wide community stations. With 3 single releases all gaining solid airplay

FESTIVALS PLAYED:
BIG DAY OUT (2008)
Live Earth 2007
East Coast Blues & Roots festival 2006, 2007, 2010(Australia)
West Coast Blues & Roots festival 2006, 2007 (Australia)
Reggae Town 2007
Womadelaide 2007 (Australia)
Falls festival 2006 (Australia)
Southbound 2007(Australia)
Homebake 2007(Australia)
Woodford folk fest 2005 2006 2007(Australia)
JJJ AWOL SERIES 2007(Australia)
Summer Sonic 2007(Japan)
Green Room festival 2006 2007 2010(Japan)
Fiji's World Music Festival 2006 (Fiji)
just to name a few…

QUOTES:
"The revolution will be televised, dance-hall style." - Tsunami Magazine

"Never has a lesson/protest song been so infectiously delivered." - The Drum Media.

"It was almost as if the whole building itself was grooving to their entrancing beats and inspiring lyrics. Blue King Brown provided what they do best, transporting listeners into another world…" - Fasterlouder.com

"Blue King Brown are people magnets. Within seconds of walking on stage there was a rush to the dance floor. It was a frantic night of dancing and a solid performance from a band whose star is forever rising higher." - Tsunami

HAVE OPENED FOR:
Santana
Michael Franti & Spearhead
Damian "Jr Gong" Marley
John Butler Trio
Silverchair
Powderfinger
The Cat Empire
Cody Chesnutt
Amongst others…

POLITICAL:
Dedicated to the movement, Hard hitting lyrics and groove, socially aware and active, Blue King Brown is a band that walks their talk on many social issues and are known for actively speaking out.

BAND MEMBERS:
Natalie Pa'apa'a– Vocals, Guitar
Carlo Santone – Bass
Salvador Persico – Percussion
Pete Wilkins – Drums
Sam Cope – Keyboards
Emily G - Trombone
Nadee - Backing Vocals
Jess Harlen - Backing vocals ..

More info at: www.bluekingbrown.com

CONTACTS
Please note that business will not happen through my space messages, please use contacts below If emailing any of the management/publicity contacts on this page,
please cc carlo@rootslevel.com]

Management (Australia/Pacific/Japan/EU)
LION HOUSE MUSIC
Carlo Santone
(HQ - Melbourne, Australia)
E:bluekingbrown@lionhousemusic.com
W: www.lionhousemusic.com

Management (USA/CANADA/EU/R.O.W)
Guerrilla Management
Catherine Enny
(HQ - San Francisco, USA)
E:bluekingbrown@guerrillamgmt.com
W: www.guerrrilla.com / www.myspace.com/guerrilla

BOOKINGS .. ..

The Atlas Agency (Bookings Australia/NZ)
Mark Lackey
(HQ - Sydney, Australia)
T: +61 (0) 2 9558 6619
E: mark@theatlasagency.com
W: www.theatlasagency.com

The Agency Group, LTD. (CANADA Bookings)
Paul Gourlie

The Agency Group, LTD. (USA/SOUTH AMERICA Bookings)
Val Wolfe (HQ – LA, USA)

PUBLICITY

For all publicity requests, please email:
promo@bluekingbrown.com

RECORD LABELS

Lion House Records (Independent - Australia)
Roots Level Records (Independent - Australia)
Village Again Association.co.jp (Japan)

DISTRIBUTION

Australian Distribution: MGM ..

Highlights
Feature album on Triple J, J Award Nomination 2006 – Australian album of the year, Feature Album/Album of the Week on many Australian independent/community radio stations including DIG Internet Radio, Radio Adelaide, 2BOB FM and 2MCE.

Record's are available on line through Music Plug, iTunes and in-store through MGM Distribution.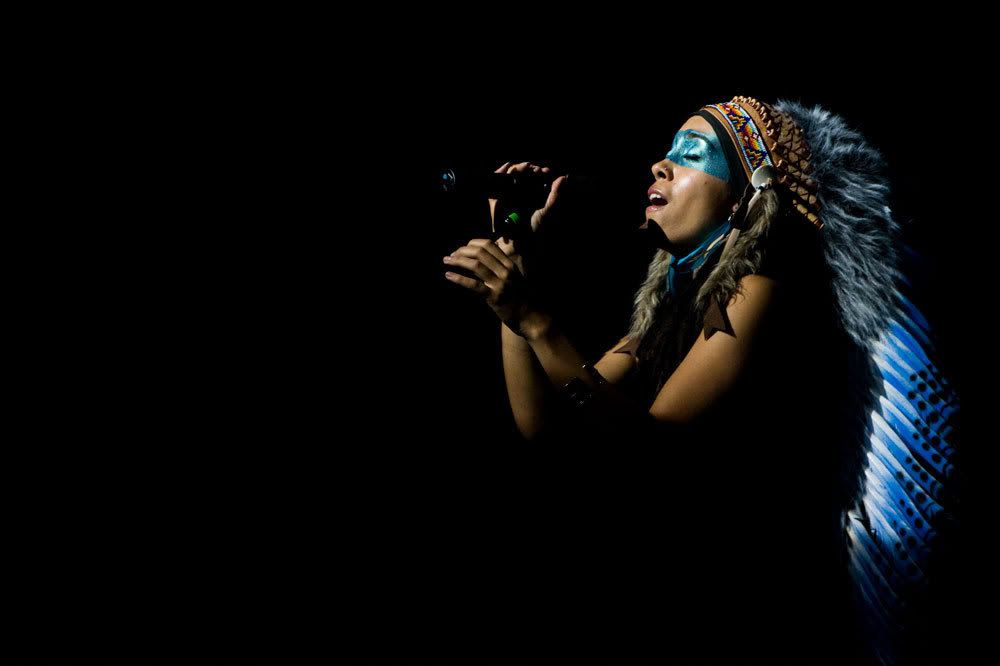 Bluesfest 09 Byron Bay Photo By Photo by: Joseph Mayers



WHERE YOU AT???