No recent updates in this category.
Why not...
About me:
hey wuts gud dis b ya girl Shaquilla ....but ppl call me shay imma cool female dnt really fuck wit 2 many females cuz dey bring 2 much drama but mah main bitchs are....Tesha,Shira,Tete,Keyah......n every blue moon i hang wit...Shirly,Mookie,Shell,Sonya and Brittany but um i dnt go wit nobody rite now....im 18 i go 2 woodruff high school mah favorite sports r football and Track but i dnt play niether at dis point....i dnt fuck wit lames i dnt claim shit but i live on tha East real tawk but i b on tha south N E WAYz dnt cum on mah page wit n e bullshit cuz i aint got tyme so 4 all u females dat wanna hate save it cuz u will getcha feelins hurt...i like nigga wit long hair n pretty eyes (optional lol) i dnt like stunners lol it aint trickin if u got it... but um game peep game so um dnt try 2 run dat weak shit lol j/p N E WAYZ im out dis bitch u kno where 2 find me add me message me hate or rate do wut u do best i love mah haters yall shood kno but dnt trip boo u one 2 ya digg......N E WAYZ get at me
Who I'd like to meet:
.. .. .. ..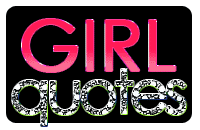 I edited my profile at
Freeweblayouts.net
, check out these
Myspace Layouts!
Myspace Graphics
Illinois Central College

Peoria,IL

Graduated:

N/A

Degree:

High School Diploma

2010 to Present
Play

Play Next

Add to queue

Play

Play Next

Add to queue

Play

Play Next

Add to queue

Play

Play Next

Add to queue

Play

Play Next

Add to queue
Status:

Single

Here for:

Dating, Friends

Hometown:

Da City

Orientation:

Straight

Body type:

Average

Ethnicity:

Black / African descent

Religion:

Christian - other

Zodiac Sign:

Capricorn

Children:

Someday

Smoke / Drink:

No / Yes

Education:

In college

Occupation:

I.D.K Right Now