Current mood:
pleased
On the 18 June 2010, "Wake Up – Stop Child Abuse" took part at the Street Musician festival in Basle, Switzerland.
First we had to construct our tent, lash our new and massive banners at it and construct the tables.
It wasn't easy with the wind blowing pretty heavy that day, but we got help from 2 teenagers who took care of constructing the tables (Thanks a lot guys).
Everything was ready but then a strong gust of wind blew away our tent and all the aluminum bars were bent.
We tried to bent them back to straight but then they just broke so we had to stick them together with tape.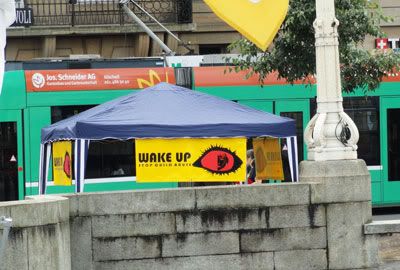 Though the football world cup is running, there was hardly anyone in the streets of Basle, in fact, the city was very empty.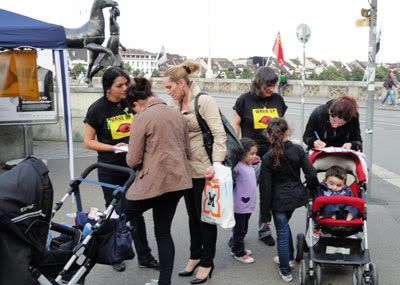 But in those 3 hours that we were there, we collected a staggering 411 signatures for our petition, sold 24 Badges, 4 CD's, 2 T-shirts and some have made a small donation.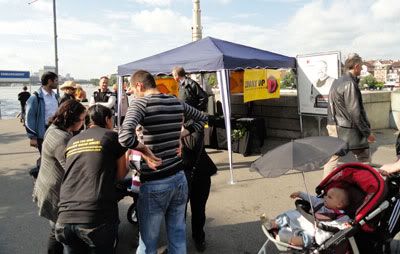 Of course we also played live right next to the river which meant we hardly could hear ourselves singing and playing.
But surprisingly, all of a sudden there were quite a few people standing there and listening.
Thanks a lot Stefan, Dascha, Aurelia and Franziska!
Also thanks very much to Concetta Minerova and Zorica Buser for taking care of the stall and collecting all those signatures.
Come on, be a loud and active voice for our children in need!