No recent updates in this category.
Why not...
Tiffany Danielle hasn't earned any badges yet... have you?
General

FASHION IS THE MOST I AM PASSIONATE ABOUT CAREER WISE. I LOVE ABSTRACT ART I DIBBEL DABBEL WIT IT. ABSTRACT ART IS SUCH COMPLETE EXSPRESSION OF FEELINGS, THOUGHT, EMOTIONS, I LOVE THE REALEASE AND PEACE IT GIVES YOU! FASHION PHOTO,PHOTOGRAPHY, AND PHOTO JOURNALISM. AND ALWAYS ALWAYS GOD, CHRIST, AND CHRISTIANITY MY LATEST WORK

href="

http://photobucket.com

">

.. MY ABSTRACT THOUGHTS AND ABSRTACT ART

HIGH FASHION ART

Music

YOU COULD CALL ME ECLECTIC WHEN IT COMES TO MUSIC. BUT THERE IS NOTHING LIKE THE ARTIST'S FROM THE INLAND EMPIRE. BUT NOT JUST IN MUSIC IN FASHION,

ART

,

MAGAZINES

,

PHOTOGRAPHY

,

VIDEO PRODUCTION

, U NAME I.E. BOUT TO BLOW UP!!!!!!!!

..

RILL IN THA FIELD ....THE THE TRUTH BE TOLD!

THE QUEEN OF THA WEST COAST DIAMONIQUE HOMELESS NATION HOMELEEESSSSSSSSSS

GAMBIT

LUNCH

HOLLA IF U TWEETIN TWICE!!! SERIOUSLY SICK DELIVERY DIRTY BIRDY

ALL UNDER THE STREETLIGHT ALWAYS DOIN BIG THANGS!!!!

GO TO

WWW.STREETLIGHTMUSIC.NET

TO HEAR THA SICKEST M.C.'Z THAT BOUT TA PUT I.E. ON THA MAP!!!!! ALONYS WHO HAS A SICK TALENT WIT THA BRUSH!!!! GO SEE ALL HER CANVAS AT

ALONYSART.COM

AND OF COURSE YOU CANT FORGET ABOUT EMPIRE STEADY ROCKIN EMPIRE T'S

AND BE SURE TO TUNE IN TO

Movies

Television

Books

THE BIBLE

Heroes

JESUS CHRIST , MY HUSBAND, MY FATHER, MY BROTHER NATHAN R.I.P. MISS CATHY SCOTT.
About me:
I CAN GET ALONG WITH JUST ABOUT ANYONE EVEN MY ENEMIES. I AM A STRONG WOMAN, AND DOWN TO EARTH. MY MOTHER SAYS I AM THE PERFECT MIX BETWEEN TOMBOY AND GIRLYGIRL. I AM ADOPTED BUT MY BIRTH ROOTS ARE IRISH, CANADIAN, AFRICAN AMERICAN, AND INDIAN(MID-EASTERN) SO DONT TEX ME IN SPANISH I DONT KNOW IT. I RELY ON GODS ADVICE LIKE I RELY ON MY RIGHT LEGG. I AM VERY REAL AND HONEST WITH EVERY THING AND I DONT CARE TO BE AROUND THOSE WHO AREN'T THE SAME. STAY STRIVIN TO BE A GOOD EXAMPLE FOR ALL WHOM VALUE ME TO BE A GOOD ROLEMODLE. ..
This layout is from WhateverLife.com; get yours today!
.. <
.. ....
Who I'd like to meet:
POSITIVE POEPLE WHO ARE INTELLECTUAL AND REAL! I WOULD LOVE TO MEET ANY ONE THAT TEACH ME MORE ABIUT ART AND DESIGN!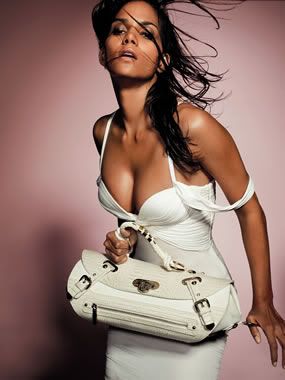 AND A LOVER OF GREAT FASHION
Status:

Married

Here for:

Networking

Hometown:

Riverside

Orientation:

Straight

Ethnicity:

Other

Religion:

Christian - other

Zodiac Sign:

Libra

Children:

Someday

Smoke / Drink:

Yes / Yes

Education:

Some college

Occupation:

Artist/ Designer
Rill Productions

I.E., Cali US

Design and Production Management

2004

KIDS FROM THA HOOD CORP

Riverside, Cali US

CFO/ Company Designer

2002