No recent updates in this category.
Why not...
Lashonda Thomas hasn't earned any badges yet... have you?
General

[SHONDA]is da name i rather be called..Im currently attending [CENTRAL GEORGIA TECHNICAL COLLEGE]..da status on mi love lyfe:[COMPLETE]..Im on chill mode..Trying to figure out wat [I REALLY WANT]..[L.O.V.E.]is something i take seriously...only been [ LOVED] once..[TRUST NO ONE AND ONLY FEAR GOD]... [FOCUSIN]on[SCHOOL]&[MONEY]..i got a badd[SHOE FETISH]...mi[FAM]mi[SHOES]den[NIGGAS]..[SHONDA IS A FOOL WIT IT,IM TOO CONFIDENT WIT A BIG ASSS EGO..IM SO CONSISTENT..I HANDLE MI BUSINESS..LMAO]..but i wanna give.a special thanks to god my mom and dad [CAUSE WITHOUT THEM I WOULD NOT BE HERE]..i love u all..

Heroes

My heroes are only "God" and my parents. I give God the glory for creating me and my parents for bringing me into the world. Without them, I would be nothing... "Do not judge others, and you will not be judged. For you will be treated as you treat others. The standard you use in judging is the standard by which you will be judged." Matthew 7:1-2.
What is your Street Reputation?
About me:
.. ..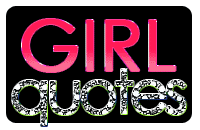 I edited my profile at
Freeweblayouts.net
, check out these
Myspace Layouts!
Myspace Graphics
Who I'd like to meet:
HE COMES 2ND TO NO ONE NOT EVEN YA'LL LAMES MY LIFE RUNS AROUND HIM SO DON'T THINK YA'LL CAN COME ALONG AND TAKE HIS PLACE. U WILL NEVA HAVE THE LOVE I GIVE HIM. TURNOFF:LAMES, LIARS, CHEATERS ETC. TURNONS: PERSONALITY NOT LOOKS I'M NOT GAY SO FEMALES PLEASE DON'T COME AT ME LIKE THAT I AM A DICK AHOLIC CLASSY BT NEVA TRASHY AND NEVA A HOE. I STAY TO MYSELF THIS JUST MOCO SHIT IT WILL NEVA B REAL...SO IF WE CONVERSATE DON'T TAKE THE SHIT SERIOUSLY UNLESS U REAL
Status:

In a Relationship

Here for:

Networking, Friends

Hometown:

Macon/Mac-town

Orientation:

Straight

Body type:

5' 2" / More to love!

Ethnicity:

Black / African descent

Religion:

Christian - other

Zodiac Sign:

Cancer

Children:

Someday

Smoke / Drink:

No / Yes

Education:

In college

Occupation:

Gettin money
Central Georgia Technical College

Macon,GA

Graduated:

N/A

Degree:

In Progress

2008 to Present