Play

Play Next

Add to queue
Play

Play Next

Add to queue

2,618 plays

Play

Play Next

Add to queue

1,784 plays

Play

Play Next

Add to queue

1,353 plays

Play

Play Next

Add to queue

1,208 plays
DEBUT ALBUM OUT NOW @ WWW.FUNDRACAR.COM



ALSO OUT ON 10" LIMITED VINYL PRESSINGS:

All vinyl distributed by Z-Audio UK - Out now on Chemical Records, Redeye, Juno Records and all specialized vinyl stores

www.musicandculture.gr/



OUT NOW ON:





+PLUS IN ALL SPECIALIZED WEB VINYL STORES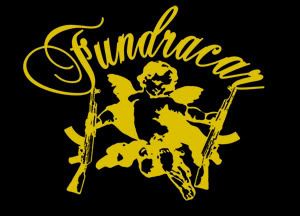 FUNDRACAR IS A REGGAE-DUB-SKA COLLECTIVE UNITING PEOPLE FROM OUTERSPACE..JOIN, DANCE, LOVE AND...ENJOY!!! GET DREADY WITH 10" VINYL SINGLE "KALI KALI" & DEBUT ALBUM "ΠΛΑΚΩΣΟΥ" OUT NOW FROM RENEGADE RECORDS..BEWARE..GANJA FIGHTERS LANDING..BLESS AND LOVE..

Out Now:
RENE004 - Fundracar - full length album WWW.FUNDRACAR.COM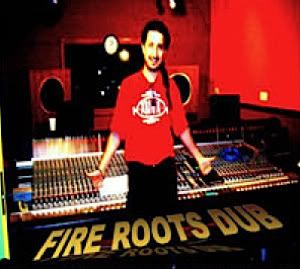 LATEST ADDITION TO THE RENEGADE IMPRINT, PROFESSOR SKANK IS PROBABLY THE MOST FAMOUS DUB PRODUCER IN GREECE. HE STARTED MIXING REGGAE/DUB WHEN HE WAS 14 YEARS OLD, AS SOON AS HE GOT HOLD OF HIS FIRST 4-TRACK TAPE RECORDER. HIS TECHNIQUES ARE SIMILAR TO THE ONES OF THE GREAT MAD PROFESSOR, WHO PROFESSOR SKANK CALLS A TEACHER AND WHOSE DREAM CAME TRUE WHEN HE COLLABOED WITH HIM. HIS LIVE DUB MIXING GIGS ARE PURE FIYA AND IN THE STUDIO HE WORKS WITH DUB PRODUCERS, SINGERS AND GROUPS FROM ALL OVER THE WORLD. HE HAS ALREADY RELEASED THE SOLO ALBUM "INDUSTRIAL DEMOCRACY" AND IS CONSTANTLY WORKING ON NEW MATERIAL. MORE RECENTLY, HE RELEASED THE 7" SINGLE "ACROPOLIS DUB" ON UK'S DUBMASTER NEIL PERCH'S (ZION TRAIN) DEEP ROOT LABEL, REMIXED "WHAT A SITUATION" FOR THE ZION TRAIN REMIX ALBUM AND THE FUNDRACAR TUNE "KALI KALI" FOR THE B-SIDE OF THE BAND'S 10" RELEASE. PROFESSOR SKANK IS FEATURED ON THE NEXT TWO UPCOMING RELEASES FROM RENEGADE ON 10" VINYL.

OUT NOW:

RENE003 - Professor Skank - "Outer Space/Dubwise Champ" - 10" limited vinyl & digital download

RENE002 - Professor Skank - "What Is Rasta/What Is Dub" - 10" limited vinyl & digital download





BiLLY WiDZ SUMMER 2011 MIX #07 by BiLLY WiDZ
Send me your sounds
RENEGADE has 9902 friends.