Play

Play Next

Add to queue
Play

Play Next

Add to queue

17,931 plays

Play

Play Next

Add to queue

12,672 plays

Play

Play Next

Add to queue

15,270 plays

Play

Play Next

Add to queue

7,789 plays

Play

Play Next

Add to queue

36,170 plays
Genre: Blues / Hip Hop / Rap

Location DECATUR (Gresham Rd), Georgia, US

Profile Views: 269143

Last Login: 4/26/2012

Member Since 1/28/2006

Website georgia durt.com

Record Label GEORGIA DURT.ENT

Bio

.. .. .. ........ .. Very few independent artists have the privilege of collaborating with hip hop's most established names. With his most recent writing credit coming on T.I's highly-anticipated project, Paper Trail, East Atlanta rapper Playboy Tre is making the world feel hip hop again... .. Playboy Tre is no stranger to the mic game! This 13 year veteran is undoubtedly 1 of hip hop's best kept secrets. His first major placement came in 1998, on the So So Def Bass All Stars Volume 3, with the cut "What's Goin On", under the moniker Y.B.M (Young Black Male). Tre followed up with his 1st solo project, Southbound: The Legacy... .. With his desire to stay true to the narrative and unique southern sound of hip hop, Tre created the label Georgia Durt Entertainment, alongside fellow MC, Bohagon. The pair released the label debut project, entitled Georgia Durt in 2005. Featuring the tracks "24/7", "Ol Skool", and "I Double Dare U", it's a mixtape that you can listen through without needing to skip a track. Tre's style is original and distinct; very reminiscent of his collaborators Lil Jon, David Banner, and Franchize Boyz... .. As the requests and placement offers for mixtapes continued to pour in, it wasn't until his partnership with Atlanta-based DJ, DJ Swatts, that people began to really take to the substance and artistry of Playboy Tre. Their joint effort, Goodbye America: Da Story of a Drunken Loner, received rave reviews and high praise from the game's notable music critics. This project gives a very personal and raw insight to who Tre is, while maintaining a level of entertainment and enjoyability. In the track "Set Me Free", he innately personifies the streets as his lover; wanting to be let go, to have a release from the perils of the concrete jungle. He addresses the human error of hypocrisy, on "Aint It Funny" ; dishing out jabs that will leave you thinking, "Man that sh!t is so true." Tre has a personable delivery and a lyrical presence that is hard to come by these days. The sophomore project from the Atlanta duo, Feel Good Musiq, received the coveted 4 cigars from Ozone Magazine in 2007. Tre is now gaining the widespread respect and attention he's worthy of having. Fresh off his "Patiently Waiting" feature in the February 2008 issue of Ozone, fans and avid supporters of Southern Hip hop are anticipating his next release... .. 2008 was truly a calendar year for Playboy Tre. He accompanied hip hop's living legends on the Rock The Bells tour; performing alongside such artists like Method Man, Nas, Mos Def, Murs, Wale, and his partner in music, B.o.B. Both artists gained momentum by joining Sony's Hip Hop Live Tour in the fall, with headlining artists Talib Kweli and David Banner... .. Currently, Tre is in the studio working with Atlanta-based artist B.o.B, as well as negotiating collaborations with some of Hip Hop's finest. His most recent credit comes from DTP artist Willy Northpole's "Hood Dreamer". Aligned with the Ham Squad, and TJ Chapman (of TjsDJs), Playboy Tre is solidifying his position as one of hip hop's go-to songwriters and merging artist... .. .. .. .. .. .. .. .. .. .. .. .. .. .. .. .. .. .. ...... ...... ......

Members

..Playboy Tre "We Are The Robots" Featured at DJBooth.net!.. ...... ...... ...... ...... ..PLAYBOY TRE MOVIES AND SKITS.. .. .. .. .. ..

Influences

TREBOY PLAY !!!!!! .. .. .. .. ..

Sounds Like
No recent updates in this category.
Why not...
Bio:
.. ..
Very few independent artists have the privilege of collaborating with hip hop's most established names. With his most recent writing credit coming on T.I's highly-anticipated project, Paper Trail, East Atlanta rapper Playboy Tre is making the world feel hip hop again.
Playboy Tre is no stranger to the mic game! This 13 year veteran is undoubtedly 1 of hip hop's best kept secrets. His first major placement came in 1998, on the So So Def Bass All Stars Volume 3, with the cut "What's Goin On", under the moniker Y.B.M (Young Black Male). Tre followed up with his 1st solo project, Southbound: The Legacy.
With his desire to stay true to the narrative and unique southern sound of hip hop, Tre created the label Georgia Durt Entertainment, alongside fellow MC, Bohagon. The pair released the label debut project, entitled Georgia Durt in 2005. Featuring the tracks "24/7", "Ol Skool", and "I Double Dare U", it's a mixtape that you can listen through without needing to skip a track. Tre's style is original and distinct; very reminiscent of his collaborators Lil Jon, David Banner, and Franchize Boyz.
As the requests and placement offers for mixtapes continued to pour in, it wasn't until his partnership with Atlanta-based DJ, DJ Swatts, that people began to really take to the substance and artistry of Playboy Tre. Their joint effort, Goodbye America: Da Story of a Drunken Loner, received rave reviews and high praise from the game's notable music critics. This project gives a very personal and raw insight to who Tre is, while maintaining a level of entertainment and enjoyability. In the track "Set Me Free", he innately personifies the streets as his lover; wanting to be let go, to have a release from the perils of the concrete jungle. He addresses the human error of hypocrisy, on "Aint It Funny" ; dishing out jabs that will leave you thinking, "Man that sh!t is so true." Tre has a personable delivery and a lyrical presence that is hard to come by these days. The sophomore project from the Atlanta duo, Feel Good Musiq, received the coveted 4 cigars from Ozone Magazine in 2007. Tre is now gaining the widespread respect and attention he's worthy of having. Fresh off his "Patiently Waiting" feature in the February 2008 issue of Ozone, fans and avid supporters of Southern Hip hop are anticipating his next release.
2008 was truly a calendar year for Playboy Tre. He accompanied hip hop's living legends on the Rock The Bells tour; performing alongside such artists like Method Man, Nas, Mos Def, Murs, Wale, and his partner in music, B.o.B. Both artists gained momentum by joining Sony's Hip Hop Live Tour in the fall, with headlining artists Talib Kweli and David Banner.
Currently, Tre is in the studio working with Atlanta-based artist B.o.B, as well as negotiating collaborations with some of Hip Hop's finest. His most recent credit comes from DTP artist Willy Northpole's "Hood Dreamer". Aligned with the Ham Squad, and TJ Chapman (of TjsDJs), Playboy Tre is solidifying his position as one of hip hop's go-to songwriters and merging artist.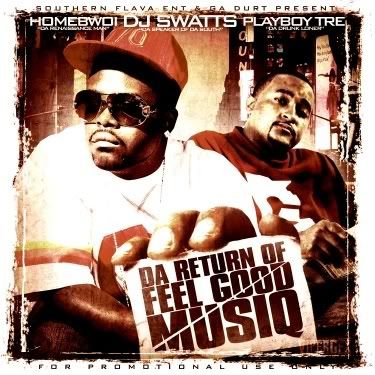 Member Since:
January 28, 2006
Members:
Playboy Tre "We Are The Robots" Featured at DJBooth.net!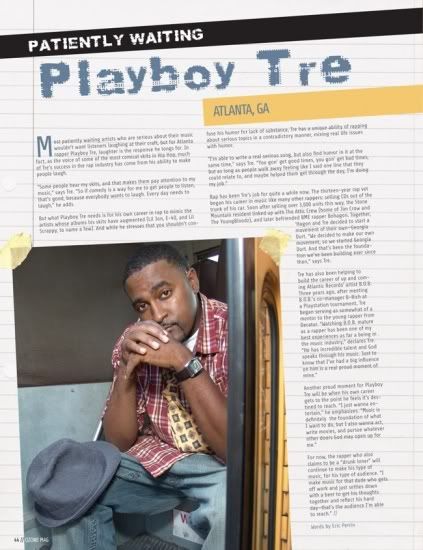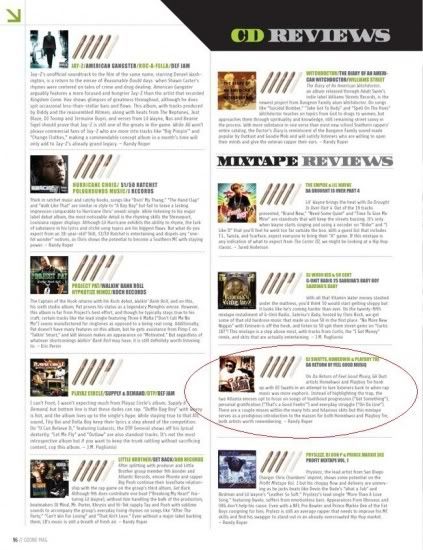 PLAYBOY TRE MOVIES AND SKITS
Influences:
TREBOY PLAY !!!!!!
Record Label:
GEORGIA DURT.ENT
PLAYBOY TRE' has 12100 friends.