Debbie Lee hasn't earned any badges yet... have you?
General


-Pin-Ups
-Sharks
-Chihuahuas
-Marilyn Monroe
-Playboy
-Tattoos
-Tongue Piercings =P
-Cupcakes
-Horror movies
-Club Kids
-Diversity
-Androgyny
-Rainbows
-Band Boys
-Groupies
-Designer shoes and bags
-Chanel Perfume
-Victoria's Secret
-Diamonds
-Black Cats
-Hollywood
-Music
-Hello Kitty
-Punk
-Tiffany's
-Backstage Passes or VIP
-Kitson Sneakers
-Porn Shoes
-Hello Kitty
-Barbie
-Swarovski Crystals
-The color pink
-Feathers
-Glitter
-Tiaras or Crowns
-Convertibles
-Swimming
-Long drives
-Late nights
-Scene kids
-Lips
-Bettie Paige
-Disney
-Drive-Ins
-MAC Makeup
-Benefit
-Aladdin
-Juicy Couture
-Edward Cullen


PROUD MEMBER OF THE: AND ROCKIE'S AWARD WINNERS FOR BEST GROUPIE/GROUPIES: MEMBER OF THE NYC DIVISION

Music

I like all kinds of music. I'm kind of a rock chick,

but my ipod is pretty eclectic. I love my band boys

, but I like something with some bass that I can shake my a$$ to. Here's a list of some random music I like but keep in mind it's the tip of the iceberg.

-Fall Out Boy

-Aerosmith

-Pink

-Panic! @ The Disco

-Beastie Boys

-All American Rejects

-Mickey Avalon

-Hollywood Undead

-Motion City Soundtrack

-3Oh!3

-Hanson

-Green Day

-Breathe Electric

-Breathe Carolina

-Owl City

-Relient K

-NeverShoutNever!

-PlayRadioPlay!

-Boys Like Girls

-Hellogoodbye

-Brand New

-Saves The Day

-Tenacious D

-Ramones

-Bon Jovi

-Taking Back Sunday

-Tommy Lee

-Chris Brown

-Gwen Stefani

-No Doubt

-Ben Jelen

-Fergie

-Alice Cooper

-Skid Row

-Juliana Theory

-Black Eyed Peas

-Justin Timberlake

etc. etc. etc.

Movies

I'm pretty boring with movies. I pretty much stick to horror, horror and more horror. I do venture into cult and independent films quite a bit .I like some comedy and drama too. Tim Burton is AMAZING and I love anything he does. Here is some of my DVD collection which is 300+ and growing.
-Nightmare on Elm St
-The Omen
-The Shining
-The Grudge
-The Ring
-Hostel
-Saw
-Halloween
-Aladdin
-Almost Famous
-Harold and Kumar go to White Castle
-Legally Blonde
-Thirteen
-Edward Scissor Hands
-Beetlejuice
-Clueless
-Party Monster
-Lolita
-Hedwig and The Angry Inch
-Troop Beverly Hills
-Friday the 13th
etc.etc.etc.

Television

I'm pretty much a Discovery,

History

,

National Geographic

,

TLC girl LOL but my fave show right now is Dexter on Showtime

,

True Blood

,

THE L WORD <3 Shane<3 and Chiller woo hoo! LOL

Books

-Mysterious Skin
-Lolita
-Rebel Heart
-The End Of Alice
-Disco Bloodbath
-Girl Goddess #9
-Violet & Claire
-Twilight
-pretty much anything about vampires, serial killers, psychos, groupies, or anything written by Francesca Lia Block

Heroes

COPY THE CODE IN THE BOX BELOW AND POST IT INTO A BULLETIN

I would love to have the vision of Tim Burton, have the ability to make anyone fall in love with me like Angelina Jolie, the sex appeal of Pamela Anderson, the whimsy of Michael Alig,to be as carefree, as offbeat as Johnny Depp, have the ability to leave people stunned like Criss Angel and to become immortal like Marilyn Monroe.

Celebrity MySpacers who have commented/messaged/ top friended Me!:

Tommy lee

Nikki Sixx

DJ Ashba

The Rock

Christian Cage/> Alice Cooper

DJ Scribble

Jonathan Peters

Straylight Run

Hollywood Undead

Lisa Lipps

Skid Row (Snake)

Katie Price (aka Jordan)

Otis Jackson

Jamie Elsewhere

Straylight Run

Sami Yaffa

Lexicon

Tim Napalm

Jo Koy

..
The Official Miss Holli Would (80k)-RIP MOMMY<3 has 76537 friends.
Play
Play Next
Add to queue

Play
Play Next
Add to queue

Play
Play Next
Add to queue

Play
Play Next
Add to queue
About me:

..
VISIT MY EBAY STORE THE #1 SPOT FOR TWILIGHT THEMED ITEMS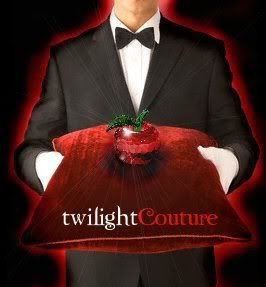 ADD ME AS YOUR FRIEND! I ACCEPT EVERYONE! AND AFTER YOU DO CLICK BELOW TO ADD ME TO YOUR TOP FRIENDS!
..

INFO:

-My real name is Debbie Lee
-I am eccentric
-I HAVE NEVER HAD ANY PLASTIC SURGERY OF ANY KIND!
-I am an only child
-I am NOT an attention whore or any other kind of whore for that matter!
-I like intelligence. It' more important that outward appearances.That being said I'm not superficial.
-I am WAY smarter than I look. I pride myself on not looking like a science nerd when in all actuality I probably am the biggest nerd you will ever encounter. Well I don't play Dungeons and Dragons.. so I suppose it could be worse. No offense! =) <3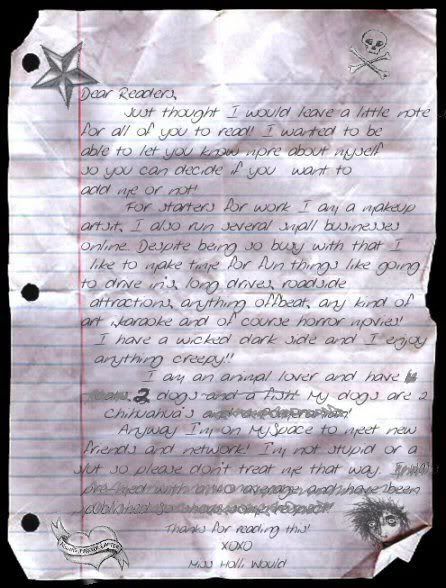 THINGS YOU SHOULD KNOW BEFORE MESSAGING ME:

-I am brutally honest and hate liars! I'd rather you be yourself than claim to be a celebrity, rich, single or anything else YOU ARE NOT! I WILL NOT speak to you again if I catch you lying to me!
-I get thousands of emails! If I don't respond to you don't take it personally.
-I AM NOT HOLLY FROM " The Girls Next Door" If I were, I would be in the Playboy Mansion grotto right now. Not writing this crap!
-I read all my comments and my messages. Even if I don't respond (because of how many I get) I do appreciate them all =D and when I have time I will get back at you! <3
Thanks for reading!
Who I'd like to meet:

WHO I'D LIKE TO MEET!

I'd like to meet anybody mentioned in my idols section basically! As for celebrities:
-Criss Angel
-Kate Moennig
-Tim Burton
-Johnny Depp
-Pink
-Angelina Jolie
-Michael C Hall
-John Cameron Mitchell
-Stephen King
-Ellen Page
-Michael Alig
I've pretty much met every other celeb I've wanted to!
As for real people.. you probably should drop me a line if:
-You have tattoos and piercings
-You live on Long Island or in NYC
-You are a hot rocker
-You are an honest person who doesn't believe in lying no matter what!
-You like my page and think I'm cool
-You want to know more about me ...other than my bra size or if I have nudes!
-You think we have a lot in common
-You love horror movies
-You live to see the new episode of Dexter or True Blood
-You love Tim Burton and don't just think he makes "cartoons"
-You like weird things
-You are morbid.. in a fun way LOL
-You like to shop or want to talk about makeup!
-You can handle being in a room that has more Pink than the Barbie factory without vomiting!
-You like singing or karaoke!
-You like being silly and understand that age is just a number!
-You aren't superficial and would love someone regardless of what they looked like or how much they changed or if they fit your "type" or not! ( I hate shallow people!)
OK, so that pretty much tells you how I roll! If you dig, feel free to send me a message saying that we're soul mates or something =)
Status: Single
Here for: Networking, Dating, Serious Relationships, Friends
Hometown: Miller Place , NY
Orientation: Lesbian
Zodiac Sign: Sagittarius
Children: Someday
Smoke / Drink: No / No
Education: Some college
Occupation: MakeUp Artist