Play

Play Next

Add to queue
Play

Play Next

Add to queue

1,158 plays

Play

Play Next

Add to queue

31,243 plays

Play

Play Next

Add to queue

15,521 plays

Play

Play Next

Add to queue

8,279 plays

Play

Play Next

Add to queue

2,594 plays
Genre: Country

Location Minesing, Ca

Profile Views: 162148

Last Login: 10/28/2012

Member Since 3/9/2005

Website www.jasonmccoy.com

Record Label Open Road Recordings/Universal

Type of Label Indie

Bio

As a 25 year veteran of the entertainment industry, and two time CCMA Male Vocalist of the Year, Jason McCoy appears to be the king of reinvention. Growing up in the small town of Minesing Ontario, Jason admired the well-rounded artistry of classic entertainers Roger Miller and Johnny Cash, to Merle Haggard and Glen Campbell. Armed with a guitar and a dream, Jason set out at the age of 19 to follow his own path to stardom. As a Country Music Artist, he's racked up multiple CCMA and CMA awards along with a Gold album. As creator and front man of the highest selling band in Canadian Country Music history,The Road Hammers, Jason took on the Country Rock genre and guided the band to unprecedented success throughout Canada and the United States, picking up a platinum album, CCMA Band of the Year award, and a Juno along the way....but music is only part of the story.... Ever engaging and entertaining, Jason has become a popular host on many fronts. From voicing the nationally syndicated Country Radio show 'Sounds Canadian', (2007-2010), to stepping in front of the camera as host of Smashtown (CMT Canada/USA), and two seasons of CMT's Pet Heroes (2010/2011). The release of the album 'Everything', marked Jason's first solo studio album since 2001, and spawned the top 10 hit, 'She's Good for Me', as well as the title track 'I'd Still Have Everything'. Equally comfortable behind the mic, or in front of the camera, Jason McCoy has reinvented himself time and again to become a bonafide all round 'entertainer'. Jason continues to write and record music, and prizes the time he spends with his wife and two children at their home farm, just two miles from the small town of Minesing where it all began.

Members

Management/Media/Interview Inquiries please contact adam@airstripmusic.com

Influences

...... ...... ...... ...... ......

Sounds Like

Dwight meets Strait, meets Mavericks, meets Cool!
No recent updates in this category.
Why not...
01:10 | 1434 plays | Dec 20 2007
Bio:

* 2 time CCMA Male Vocalist of the Year
* 3 Time CCMA Songwriter of the Year (SOCAN Song of the Year)
- Born Again in Dixieland
- Ten Million Teardops
- Rocket Girl
* Gold Selling Albums
- Playin For Keeps
- The Road Hammers
* 2005 CCMA producer of the Year "The Road Hammers"
* 05/06 CCMA Group of the Year - Founding member of super group "The Road Hammers"
Since he's a performer at heart, it's only natural that Jason McCoy's career would go through a number of stages.
Yeah, there are literal ones, especially since he's delivered his fair share of concerts since his wet-behind-the-ears emergence from the wilds of Minesing, Ontario as a Canadian country star 10 years ago. But there are also the phases of evolution as documented by Jason McCoy's Greatest Hits 1995-2005, the chronicle of a recording artist who has not only matured before his adoring public but also paved his personal boulevard of dreams with the foundation of realization.
"It's a benchmark," allows McCoy, a man who long ago converted cockiness to humility. "And it's a relief not to be working on your first or second record. You get a little bit of breathing room."
McCoy concedes that it's the early tracks on his 16-song greatest hits package, cuts from 1995's Jason McCoy and 1997's gold Playin' For Keeps that built the momentum for his songwriting-ripened Honky Tonk Sonatas (2000) and Sins, Lies & Angels (2003). With songs such as the chart-topping hometown anthem "This Used To Be Our Town" and the sympathetic single-mother ode "Candle" confirming him as a potent interpreter of universally-shared emotions and tunes such as the rousing 1998 SOCAN Song Of The Year "Born Again In Dixieland" establishing his gravity as a songwriter of unlimited potential, Jason McCoy has been able to concentrate on his overall artistic vision.
"The first albums were fragmented," notes McCoy. "It was Odie Blackmon, who co-produced Honky Tonk Sonatas, that made that album my first cohesive effort. He was very good at showing me how to make a complete package."
And although Honky Tonk Sonatas yielded McCoy another coveted SOCAN Song of The Year award for "Ten Million Teardrops" and other memorable hits such as the earnest "Bury My Heart," its most valuable lesson was consistency. This lesson was confidently implemented in 2003's Sins, Lies & Angels, ably represented here by the hammer-to-the-pedal intensity of "I Feel A Sin' Comin' On" and the brutal honesty of "I Lie."
"I think I'm settling into a groove," declares McCoy, born in Barrie and raised for a time in Camrose, Alberta before his family re-settled in the small Barrie satellite town of Minesing.
It was both the traditional country of Merle Haggard, Buck Owens and Charlie Rich, as well as the Urban Cowboy country of Mickey Gilley and Johnny Lee that set McCoy on his artistic quest, "Country music speaks to me," says McCoy. "That whole Mars-Venus connection - what men want, what women want -- just seems to be dealt with better in country music. What I really like about country is the classic period of the '70s, that dealt with drinking, cheating and other things on a level of emotional honesty whether it's better or worse. That's who we are as people."
Jason McCoy promises that -- whether it's as a solo artist or at the helm of his much-lauded Road Hammers; whether it's dominating the CMT Canada Video Charts or taking his message to Australia; whether it's his involvement in such charitable causes as Dreams Take Flight or Seasons Centre For Grieving And Traumatized Children or playing the hallowed Grand Ole Opry -- the honesty will continue throughout each approaching stage of his career.
"It's who I am," says McCoy, who has added new smash "I'm Not Running Anymore" to the package to hold fans over until he completes his next album.
"I feel like this album is my high school period, and now I'm ready to enroll in university," he reasons. "I'm pretty pumped about my future." ..
Member Since:
March 09, 2005
Influences: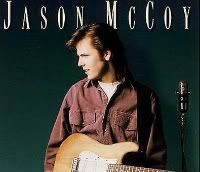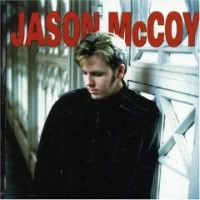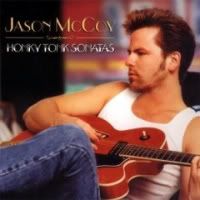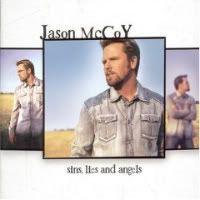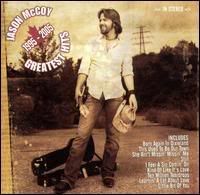 Sounds Like:
Dwight meets Strait, meets Mavericks, meets Cool!
Record Label:
Open Road Recordings/Universal
Jason McCoy has 5776 friends.