Play

Play Next

Add to queue
Play

Play Next

Add to queue

1,680 plays

Play

Play Next

Add to queue

1,398 plays

Play

Play Next

Add to queue

1,361 plays

Play

Play Next

Add to queue

1,540 plays

Play

Play Next

Add to queue

1,582 plays
Genre: Drum & Bass / Jungle

Location MILWAUKEE, Wisconsin, US

Profile Views: 49401

Last Login: 3/24/2009

Member Since 1/29/2006

Website http://www.myspace.com/habitrecs

Type of Label Indie

Bio

.. ..Welcome to the wonderful world of Habit Recordings. I know its been long overdue. Things have been super stressful the past 6 months dealing with some serious medical issues, and certain things had to take precident, but now its time to put the negative things in life aside and focus on what's most important . 2009 is a new year, a time to start fresh, and time to release the demons... ..: VINYL :.... OUT NOW ON FULL RELEASE:.. .. ..Habit Recordings 022.. Artist: Future Signal.. Tracks: "Into The Sun / Quality Control".. .. OUT NOW ON PROMO / FULL RELEASE January 19th, 2009:.. .. ..Habit Recordings 023.. Artist: Cooh & Vengeanza.. Tracks: "Infected / Love Control".. .. COMING SOON:.. .. ..Habit Recordings 024.. Artist: Axiom.. Tracks: "Funky Fucker / Tardis".. PROMOS FEBRUARY.. .. .. ..Habit Recordings 025.. Artist: Katharsys.. Tracks: "Zero Point / Coldspot".. .. .. ..Habit Recordings 026.. Artist: Masheen.. Tracks: "Frozen Nature / Untitled (TBC)".. .. .. ..Habit Recordings 027.. Artist: SPKTRM.. Tracks: "Avant Futura / Untitled (TBC)".. .. .. ..Habit Recordings 028.. Artist: SPL & Triage.. Tracks: "Untitled / Untitled (TBC)".. .. .. ..Habit Recordings 029.. Artist: Cooh.. Tracks: "Silverspoon / Untitled (TBC)".. .. Habit Recordings EP003.. "Habit Remix EP".. Tracks: .. A. SPL - Crushed (Audio Remix).. B. Audio - No Soul (SPL Remix).. C. Gein - Telepathy (Current Value Remix).. D. Task Horizon - Ghost In The Shell (Task Horizon 2008 Remix).. .. Habit Recordings EP004.. Artist: Cooh.. Tracks: "Helmet / plus 3 TBC tracks".. Clips of some of these tracks can be found on the Habit Recordings Myspace page: .. www.myspace.com/habitrecs... .. ..: MP3 RELEASES :.... Come visit the exclusive Habit Recordings MP3 store. I have been working hard on coming up with a way to keep the vinyl and digital side of things going strong. We will be releasing all vinyl releases on MP3 3 weeks after full release, as well as dropping MP3 only tracks from established Habit Recordings artists as well as up and coming talent... http://habit.ithinkmusic.com.. Habit Recordings 022.. Artist: Future Signal.. Tracks: "Into The Sun / Quality Control".. MP3 Release: January 26th.. .. Habit Recordings 023.. Artist: Cooh & Vengeanze.. Tracks: "Infected / Love Control".. MP3 Release: February 16th.. .. Habit Recordings MP3006.. Artist: SPKTRM.. Track: "Black".. MP3 Release: February 16th.. .. ..: Mix CD :.... After a small delay to adjust tracklist and get as many forthcoming tunes and back catalogue on it, Habit Recordings' first mix cd entitled .."Creatures Of Habit" .., mixed by GEIN, is finally in post production stages and should be hitting the shelves in late February. A huge promotion run will commence soon for that so be on the lookout!.. .. Thanks for the support... ..saintGEIN.... Habit Recordings.. Web: www.myspace.com/habitrecs / www.myspace.com/saintgein.. Email:saintgein@yahoo.com.. Soundcloud Dropbox: http://soundcloud.com/habit-recordings/dropbox

Members

saintGEIN, a few Apple computers, and a whole lotta AIM messages

Influences

really nice people, the spirit of zeppelin, and radiohead

Sounds Like

when your girlfriend screams my name
No recent updates in this category.
Why not...
Bio:
..
Welcome to the wonderful world of Habit Recordings. I know its been long overdue. Things have been super stressful the past 6 months dealing with some serious medical issues, and certain things had to take precident, but now its time to put the negative things in life aside and focus on what's most important . 2009 is a new year, a time to start fresh, and time to release the demons.
: VINYL :
OUT NOW ON FULL RELEASE: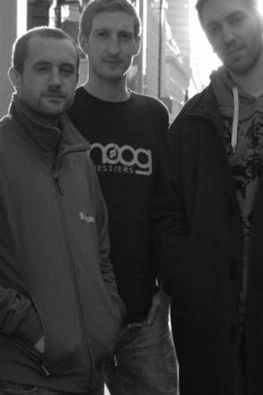 Habit Recordings 022
Artist: Future Signal
Tracks: "Into The Sun / Quality Control"
OUT NOW ON PROMO / FULL RELEASE January 19th, 2009:
Habit Recordings 023
Artist: Cooh & Vengeanza
Tracks: "Infected / Love Control"
COMING SOON:
Habit Recordings 024
Artist: Axiom
Tracks: "Funky Fucker / Tardis"
PROMOS FEBRUARY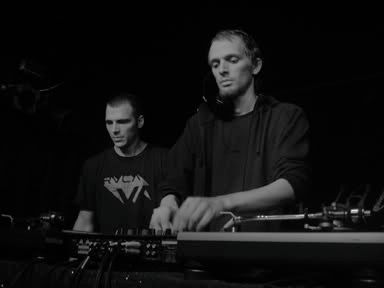 Habit Recordings 025
Artist: Katharsys
Tracks: "Zero Point / Coldspot"
Habit Recordings 026
Artist: Masheen
Tracks: "Frozen Nature / Untitled (TBC)"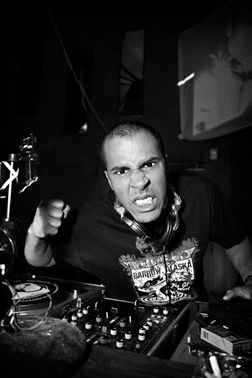 Habit Recordings 027
Artist: SPKTRM
Tracks: "Avant Futura / Untitled (TBC)"
Habit Recordings 028
Artist: SPL & Triage
Tracks: "Untitled / Untitled (TBC)"
Habit Recordings 029
Artist: Cooh
Tracks: "Silverspoon / Untitled (TBC)"
Habit Recordings EP003
"Habit Remix EP"
Tracks:
A. SPL - Crushed (Audio Remix)
B. Audio - No Soul (SPL Remix)
C. Gein - Telepathy (Current Value Remix)
D. Task Horizon - Ghost In The Shell (Task Horizon 2008 Remix)
Habit Recordings EP004
Artist: Cooh
Tracks: "Helmet / plus 3 TBC tracks"
Clips of some of these tracks can be found on the Habit Recordings Myspace page:
: MP3 RELEASES :
Come visit the exclusive Habit Recordings MP3 store. I have been working hard on coming up with a way to keep the vinyl and digital side of things going strong. We will be releasing all vinyl releases on MP3 3 weeks after full release, as well as dropping MP3 only tracks from established Habit Recordings artists as well as up and coming talent.
Habit Recordings 022
Artist: Future Signal
Tracks: "Into The Sun / Quality Control"
MP3 Release: January 26th
Habit Recordings 023
Artist: Cooh & Vengeanze
Tracks: "Infected / Love Control"
MP3 Release: February 16th
Habit Recordings MP3006
Artist: SPKTRM
Track: "Black"
MP3 Release: February 16th
: Mix CD :

After a small delay to adjust tracklist and get as many forthcoming tunes and back catalogue on it, Habit Recordings' first mix cd entitled "Creatures Of Habit" , mixed by GEIN, is finally in post production stages and should be hitting the shelves in late February. A huge promotion run will commence soon for that so be on the lookout!

Thanks for the support.

saintGEIN
Habit Recordings
Web: www.myspace.com/habitrecs / www.myspace.com/saintgein
Email:saintgein@yahoo.com
Soundcloud Dropbox: http://soundcloud.com/habit-recordings/dropbox
Member Since:
January 29, 2006
Members:
saintGEIN, a few Apple computers, and a whole lotta AIM messages
Influences:
really nice people, the spirit of zeppelin, and radiohead
Sounds Like:
when your girlfriend screams my name