Play

Play Next

Add to queue
Play

Play Next

Add to queue

5,615 plays

Play

Play Next

Add to queue

4,753 plays

Play

Play Next

Add to queue

8,969 plays

Play

Play Next

Add to queue

5,863 plays

Play

Play Next

Add to queue

4,097 plays
Genre: Hip Hop

Location S. FL., US

Profile Views: 278142

Last Login: 6/20/2012

Member Since 1/16/2004

Record Label Unknown Major

Type of Label Major

Bio

...... .. .. .. .. .. *2008 Blend tape of the year Foundation Magzine Dec issue.. for Live Big v2.. *Toured with Capitol Recording artist Mims.. *Approaching 6th year on major radio.. *Over 40 mixtapes released to date.. *Featured dj new years 08 in Paris, France.. *Featured dj emancipation weekend (ati) Negril, Jamaica.. *Holds a Kool Mixx dj battle title for Miami.. *Has Headlined events all over the country from Vegas, NY, Atl,.. all over Fl as well as many other locations around the globe.. *Appeared on Mtv's Mixtape Mondays multiple times.. .. At your local night club, on the radio or in your cd player, Dj Lennox has proven time and time again why he is one of the top dj's in the country... In the club he never misses a beat with a precise blend of hip hop, reggae, r&b, old school and mash up. He's rocked clubs all over the United States and out of the country with his supreme versatility. Dj Lennox has shined along side some of the worlds most renown disc jockeys such as Tony Touch, Funk Master Flex, Skribble, Green Lantern, Black Chiney and more... .. On the street Lennox is more known for his mixtapes. Providing the listener with his own style of turntablism, remix's, refix's and exclusives making his projects timeless. He has worked on mixtapes with artist such as Kool G Rap, Busta Rhymes, Styles P., Jadakiss, Mobb deep, The Game and more... .. Lennox has been mixing on major radio for over 5 years on W.M.B.X, X 102.3 in West Palm Beach Fl. With his versatility he has been able to do more then just your average hip hop show. Not only can Lennox give you a great r&b or old school mix he currently ownes the airwaves with his weekly reggae show... .. Recently Lennox had the chance to travel the country from arena to arena with rap artist Mims. Rocking crowds of over 50,000 people including Giants stadium for Hot 97's Summer Jam 2007... ..............

Members

Influences

Sounds Like
No recent updates in this category.
Why not...
Bio: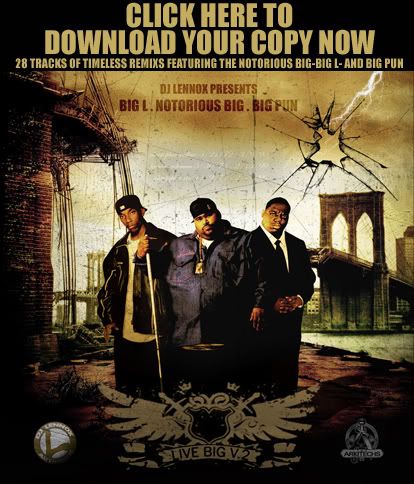 *2008 Blend tape of the year Foundation Magzine Dec issue
for Live Big v2
*Toured with Capitol Recording artist Mims
*Approaching 6th year on major radio
*Over 40 mixtapes released to date
*Featured dj new years 08 in Paris, France
*Featured dj emancipation weekend (ati) Negril, Jamaica
*Holds a Kool Mixx dj battle title for Miami
*Has Headlined events all over the country from Vegas, NY, Atl,
all over Fl as well as many other locations around the globe
*Appeared on Mtv's Mixtape Mondays multiple times
At your local night club, on the radio or in your cd player, Dj Lennox has proven time and time again why he is one of the top dj's in the country.
In the club he never misses a beat with a precise blend of hip hop, reggae, r&b, old school and mash up. He's rocked clubs all over the United States and out of the country with his supreme versatility. Dj Lennox has shined along side some of the worlds most renown disc jockeys such as Tony Touch, Funk Master Flex, Skribble, Green Lantern, Black Chiney and more.
On the street Lennox is more known for his mixtapes. Providing the listener with his own style of turntablism, remix's, refix's and exclusives making his projects timeless. He has worked on mixtapes with artist such as Kool G Rap, Busta Rhymes, Styles P., Jadakiss, Mobb deep, The Game and more.
Lennox has been mixing on major radio for over 5 years on W.M.B.X, X 102.3 in West Palm Beach Fl. With his versatility he has been able to do more then just your average hip hop show. Not only can Lennox give you a great r&b or old school mix he currently ownes the airwaves with his weekly reggae show.
Recently Lennox had the chance to travel the country from arena to arena with rap artist Mims. Rocking crowds of over 50,000 people including Giants stadium for Hot 97's Summer Jam 2007.
Member Since:
January 16, 2004
Record Label:
Unknown Major
Label Type:
None