commented on andrea cerri's profile

" thanks a lot! Sorry for the late answer!"
andrea cerri hasn't earned any badges yet... have you?
andrea has 11494 friends.
Play

Play Next

Add to queue
About me:
Nick Cave & Kylie Minogue - Where the Wild Roses Grow
Aggiungi al mio pofilo
|
altri Video
.. .. .. .. .. ..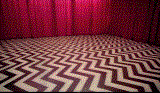 ..
I edited my profile at
Myspacelayouts
. check out these
Myspace Layouts!
Get this video and more at
MySpace.com
..
..Home | ..Browse | ..Search | ..Invite | ..Film | ..Mail | ..Blog | ..Favorites | ..Forum | ..Groups | ..Events | ..Videos | ..Music | ..Comedy | ..Classifieds
Who I'd like to meet:
"Togli quella maschera d'oro ardente Con gli occhi di smeraldo." "Oh no, mio caro, tu vuoi permetterti Di scoprire se i cuori sian selvaggi o saggi, Benché non freddi." "Volevo solo scoprire quel che c'è da scoprire, Amore o inganno." "Fu la maschera ad attrarre tua mente E poi a farti battere il cuore, Non quel che c'è dietro." "Ma io debbo indagare per sapere Se tu mi sia nemica." "Oh no, mio caro, lascia andar tutto questo; Che importa, purché ci sia fuoco In te, in me?". W.B.Yeats
Do The Evolution
Aggiungi al profilo personale
|
Altri video
Status:

In a Relationship

Orientation:

Straight

Body type:

6' 1" / Average

Ethnicity:

White / Caucasian

Zodiac Sign:

Leo

Smoke / Drink:

Yes / Yes

Occupation:

serial killer

Income:

$250,000 and Higher