Bio:
..
Management:
Scott McLean, scott@holocene.org
US Booking:
Amy Davidman of Windish Agency, amy@windishagency.com
UK / European Booking:
Rob Challice of CODA agency, rob@codaagency.com
Alela Mailing List Signup
..

..

..



.. ..
..
<><><><><><><><><><><><><><><><><><><><><><><><><><>
'White as Diamonds' - video by Ryan Jeffery.
<><><><><><><><><><><><><><><><><><><><><><><><><><>
<><><><><><><><><><><><><><><><><><><><><><><><><><>
I am currently a wanderer, here and there and then back home to Nevada City, or wait I've moved back North to Portland once more!- all these collections I've made- feathers! river rocks! antique lace! have been placed on a new window sill (yet again)... The pines have my heart & I keep running back.
<><><><><><><><><><><><><><><><><><><><><><><><><><>
<><><><><><><><><><><><><><><><><><><><><><><><><><>
My new record, "To Be Still," is to be released in the US by Rough Trade Records on February 17th...... UK on Names Records, Europe on Fargo Records. You can visit all these folks!
www.roughtraderecords.com/aleladiane
www.fargorecords.com/aleladiane/
www.namesrecords.com
You can purchase a digital version of "The Pirate's Gospel" on I-tunes. If you'd like an actual copy of "The Pirate's Gospel," please visit
www.holocenemusic.com/shop
. If you'd like a copy of "Songs Whistled Through White Teeth," a limited edition 10" released by Names Records in the UK, I am sorry to say that it is sold out. If you'd like a copy of a really awesome compilation of Nevada City folks, please visit ..
www.grassrootsrecordco.com
Buy a T-shirt !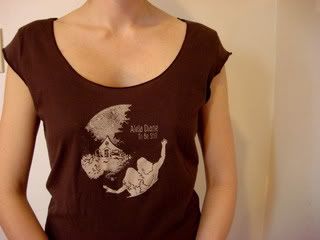 <><><><><><><><><><><><><><><><><><><><><><><><><><><>
..
Member Since:
June 15, 2005
Members:
This here is the music of Alela Diane. Current JAMS: Father, Tom Menig; Husband, Tom McGee Bevitori & Lady Brother, Alina Hardin. Have wandered globe with such pals as: Mariee Sioux, Matt Bauer & Benjamin Oak Goodman. Have recorded with: Otto Hauser, Michael Hurley, Nina Gerber, Pete Grant, Neal Morgan, Rondi Soule, Lorraine Gervais, Lindsay Clark, Matthew Gottschalk, Art Echternacht & lots of folks, really.
Influences:
My parents singing in the kitchen- I'd wake to hear their songs- I'd fall asleep to them. Also, things heard when I was tiny--"Kate Wolf"- more folks should know her songs-they really speak for California. Old tapes of "Patsy Kline." Lindsey and I would sing along to "The Shangrilas." I thought my parents were listening to "Graceland" before any of my other friends, but I think Mariee's family must have beat us too it.
Sounds Like:
The deeper parts of the river.
Record Label:
Rough Trade(US)/ Names (UK)/Fargo(EU)/Rogue(AU)