No recent updates in this category.
Why not...
Josh Redman hasn't earned any badges yet... have you?
General

watching people but i'm not a creepster

unpopular things

pogos

KCSB-FM 91.9

gif animation

"night mode"

DIY music

thrift

cassettes

listening to music in alphabetical order

saying 'hi'

writing stories in different colors

growing beards

pretending

you! kekeke

Music

WHAT I'VE BEEN LISTENING TO THIS PAST WEEK:

indie pop,

twee

,

cuddly things

,

jangly things

,

pop punk

,

ukuleles

,

surfy

,

folky

,

60's pop

,

circus sounding things

,

electro pop

,

noisy things

,

nerddy things

,

silly things

,

casio-pop

,

post pop LOLz

,

psycho/rocka

,

orchestral pop

,

micro

,

8-bit

,

power pop

,

hip-pop

,

lo-fi-bedroom/backyard-pop

,

dreamy things

,

hand claps!

,

acapella

,

next gen swing

,

trad/turd wave

,

other-made-up-things!

and pop things!

Movies

Television

I don't like television
except for sometimes...


i usually laugh at the people on television.

Books

catch 22, the curious incident of the dog in the night time, catcher in the rye, of mice and men, frankenstein, how soon is never, bernstein bears, sideway stories from wayside school, i'll think of more more soon.

Heroes

you kekeke ..
About me: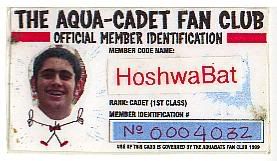 i'm usually more of a listener. so when i'm quiet around you, it doesn't mean i dont like you.
i like to keep it clean.
and i'm a vegetarian.
sometimes i'm really shy and nervous and awkward and that makes things really hard.
but i'm way posi so no worries.
5...4...3...2...fun!! radio!
Who I'd like to meet:
I WROTE THIS STORY SO GIRLS WOULD THINK I'M CUUTTEEEExCORE! haha --------------------------------------------------------------------------- This story starts off with a boy named POSHUA [coincidentally similar to my name but not me I swear]. One day POSHUA sees this girl in the distance. And this girl had a way hep stylee and POSHUA was like
HI
and then the girl was like
HELLO
and then POSHUA and GIRL became fast friends. They would go to the park and frolic and be gay and merry. And they would go to the mall and GIRL would go to the stores like forever 21 and charlotte rouse and POSHUA would say nice things like
NO YOUR BUTT DOESN'T LOOK FAT IN THOSE PANTS
and
THAT BLOUSE REALLY BRINGS OUT YOUR EYE BALLS
.
And after they go shopping they share a cherry icee with two long red straws and sometimes they would mix up their straws and GIRL would say romantic things like
IT'S LIKE WE'RE KISSING BUT WE'RE ONLY EXCHANGING SALIVA
.
Little did POSHUA and GIRL know, but they were in love. That's right folks, L-U-V, but they were both too shy to say anything to each other. This went on for some time. And then one day POSHUA saw GIRL with a boy that wasn't himself and he got way sadXsauce and sulked in the rain and thru the snow up hill both ways back to his home where he sulked by a fireplace because he was really cold from walking in the snow/rain. And the glow of the fire reminded POSHUA of the glow in GIRL'S teeth when she smiled and laughed because he fell in a big hole in the earth's crust. POSHUA decided that he had to bite the bull in the butt and tell GIRL how he felt, as POSHUA said
I HAVE THE BITE THE BULL IN THE BUTT AND TELL GIRL HOW I FEEL
.

But POSHUA didn't know that GIRL was following him home thru the snow and hurricane in her large helicopter-car-boat, and she saw how sadXcoreXsauce he was and landed the helicopter in the park and walked over to POSHUA'S home.

And she knocked on the door and POSHUA opened. When POSHUA saw GIRL he first felt nauseous, and then he felt anorexic, and then he felt bubonic but then he finally got up the nerve to tell GIRL how he really felt.
LOOK GIRL, I LYK YOU A
..
LOT
..
AND I THINK YOU A FLY HUNNY. AND I LIKE THE WAY YOUR EYES SUCK ME IN LIKE A PORTAL INTO ANOTHER DIMENSION WHERE MY ARMS CHANGE POSITIONS WITH MY LEGS EVEN THO IT'S REALLY WEIRD I LIKE IT. AND I LIKE YOUR CHIN BECAUSE IT'S SO ROUND AND SMOOTH LIKE AN ANT HILL IN A
..
FOREST
..
AND THE QUEEN ANT GETS REALLY ANGRY BECAUSE THE WORKER ANTS CAN'T MAKE GOOD ROYAL SALADWICHES. AND I LIKE IT WHEN YOU SAY THE WORD "CATAMARAN" BECAUSE IT REMINDS ME OF THE TIME I USED A RAKE TO TRY AND BRAKE OFF A PIECE OF THE PIPE IN THE GARAGE TO PUT ON THE BACK OF MY SPACE CRAFT IN ORDER TO ROCKET TO THE MOON TO SAVE MY FAMILY. AND I LIKE ..
POSHUA, STOP! I WASN'T WITH ANOTHER BOY. THAT WAS MY MOM…
OH, SORRY…
THAT'S OK, SHE LOOKS LIKE A DOOD. UM, ANYWAY, I'VE LIKED YOU SINCE EVEN BEFORE I KNEW YOU. BACK WHEN I WAS STILL IN MY MOM'S UTERUS I LIKED YOU. BUT I WAS SHYxSAUCE TOO. BUT NOW WE BOTH KNOW THAT WE BOTH KNOW THAT WE BOTH KNOW THAT WE LIKE EACH OTHER. OH POSHUA, YOU ARE THE KEWLEST BOY I HAVE EVER KISSED!!
BUT WE HAVEN'T KIS----
SMOOCH!!!1xCOREqqqq.
Status:

Single

Here for:

Friends

Hometown:

thousand oaks.

Orientation:

Straight

Height:

5' 9"

Zodiac Sign:

Sagittarius

Children:

Someday

Smoke / Drink:

No / No

Education:

High school
University Of California-Santa Barbara

Santa Barbara, CALIFORNIA

Graduated:

2008

Clubs:

KCSB, ska-robics, ....

2004 to Present

Westlake High

Westlake Village, CALIFORNIA

Graduated:

2004

Student status:

Alumni

Degree:

High School Diploma

2000 to 2004