No recent updates in this category.
Why not...
Olivia de Havilland hasn't earned any badges yet... have you?
General

..

Music

..

Movies

The Fifth Musketeer (1979) .... Queen (Anne) Mother The Swarm (1978) .... Maureen Schuster Airport '77 (1977) .... Emily Livingston Pope Joan (1972) .... Mother Superior The Adventurers (1970) .... Deborah Hadley Hush... Hush, Sweet Charlotte (1964) .... Miriam Deering Lady in a Cage (1964) .... Mrs. Cornelia Hilyard Light in the Piazza (1962) .... Meg Johnson Libel (1959) .... Lady Margaret Loddon The Proud Rebel (1958) .... Linnett Moore The Ambassador's Daughter (1956) .... Joan Fisk Not as a Stranger (1955) .... Kristina Hedvigson That Lady (1955) .... Ana de Mendoza My Cousin Rachel (1952) .... Rachel The Heiress (1949) .... Catherine Sloper

The Snake Pit (1948) .... Virginia Stuart Cunningham

The Dark Mirror (1946) .... Terry/Ruth Collins The Well-Groomed Bride (1946) .... Margie Dawson Devotion (1946) .... Charlotte Bronte To Each His Own (1946) .... Miss Josephine Norris Government Girl (1943) .... Elizabeth 'Smokey' Allard Princess O'Rourke (1943) .... Princess Maria - aka Mary Williams In This Our Life (1942) .... Roy Timberlake Kingsmill

The Male Animal (1942) .... Ellen Turner They Died with Their Boots On (1941) .... Elizabeth Bacon Hold Back the Dawn (1941) .... Emmy Brown The Strawberry Blonde (1941) .... Amy Lind Grimes Santa Fe Trail (1940) .... Kit Carson Holliday My Love Came Back (1940) .... Amelia Cornell Raffles (1940) .... Gwen Gone with the Wind (1939) .... Melanie Hamilton The Private Lives of Elizabeth and Essex (1939) .... Lady Penelope Gray Dodge City (1939) .... Abbie Irving Wings of the Navy (1939) .... Irene Dale Hard to Get (1938) .... Margaret Richards Four's a Crowd (1938) .... Lorri Dillingwell The Adventures of Robin Hood (1938) .... Maid Marian Gold Is Where You Find It (1938) .... Serena 'Sprat' Ferris The Great Garrick (1937) .... Germaine de la Corbe It's Love I'm After (1937) .... Marcia West Call It a Day (1937) .... Catherine 'Cath' Hilton The Charge of the Light Brigade (1936) .... Elsa Campbell Anthony Adverse (1936) .... Angela Guiseppe

Captain Blood (1935) .... Arabella Bishop A Midsummer Night's Dream (1935) .... Hermia The Irish in Us (1935) .... Lucille Jackson Alibi Ike (1935) .... Dolly Stevens

Television

The Woman He Loved (1988) (TV) .... Aunt Bessie Anastasia: The Mystery of Anna (1986) (TV) .... Dowager Empress Maria "North and South, Book II" (1986) (mini) TV Series .... Mrs. Neal The Royal Romance of Charles and Diana (1982) (TV) .... Queen Elizabeth, The Queen Mother Murder Is Easy (1982) (TV) (as Olivia De Havilland) .... Honoria Waynflete "The Love Boat" - Two for Julie/Aunt Hilly/The Duel (1981) TV Episode .... Aunt Hilly "Roots: The Next Generations" (1979) (mini) TV Series .... Mrs. Warner The Screaming Woman (1972) (TV) .... Laura Wynant "The Danny Thomas Hour" - The Last Hunters (1968) TV Episode .... Deborah Rubin "ABC Stage 67" - Noon Wine (1966) TV Episode .... Ellie Thompson Noon Wine (1966) (TV) "The Bell Telephone Hour" - Festival of Spring (1965) TV Episode .... Hostess

Books
About me: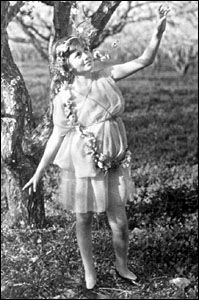 Olivia Mary de Havilland was born to a British patent attorney and his wife on July 1, 1916, in Tokyo, Japan. Her sister, Joan, later to become famous as Joan Fontaine, was born the following year. Her parents divorced when Olivia was just three years old and moved with the remaining family to Los Angeles, California. After graduating from high school, where she fell prey to the acting bug, Olivia enrolled in Mills College in Oakland. It was while she was at Mills that she participated in the school play, "A Midsummer Night's Dream", and was spotted by Max Reinhardt. She so impressed Reinhardt that he picked her up for both his stage version and, later, the Warner Bros. film version in 1935. She, again, was so impressive that Warner executives signed her to a seven-year contract. No sooner had the ink dried on the contract than Olivia appeared in three more films: The Irish in Us (1935), Alibi Ike (1935) and Captain Blood (1935), the latter with the man with whom her career would be most closely identified: heartthrob Errol Flynn. He and Olivia starred together in eight films during their careers. In 1939 Warner Bros. loaned her to David O. Selznick for the classic Gone with the Wind (1939). Playing the sweet Melanie Hamilton, Olivia received her first nomination for an Academy Award for Best Supporting Actress, only losing out to one of her co-stars in the film, Hattie McDaniel. After GWTW, Olivia returned to Warner Bros. and continued to churn out films. In 1941 she played Emmy Brown in Hold Back the Dawn (1941), which resulted in her second nomination for an Oscar, this time for Best Actress. Again she lost, this time to her sister Joan for her role in Suspicion (1941). After that strong showing, Olivia now demanded better, more substantial roles than the "sweet young thing" slot into which Warners had been fitting her. The studio responded by placing her on a six-month suspension, all of the studios at the time operating under the policy that players were nothing more than property to do with as they saw fit. If that wasn't bad enough, when her contract with Warners was up, she was told that she would have to make up the lost time because of the suspension. Irate, she sued the studio, and over the length of the court battle she didn't appear in a single film. The result, however, was worth the wait. In a landmark decision, the courts said that not only did Olivia not have to make up the time, but all performers were to be limited to a seven-year contract which would include any suspensions handed down. This became known as the "De Havilland Law". Now studios couldn't treat their performers as mere cattle. Returning to screen in 1946, Olivia made up for lost time by appearing in four films, and it was one of those that finally won her the Oscar that had so long eluded her. It was To Each His Own (1946), in which she played Josephine Norris to the delight of critics and audiences alike. Olivia was the strongest performer in Hollywood for the balance of the 1940s. In 1948 she turned in another strong showing in The Snake Pit (1948) as Virginia Cunningham, a woman suffering a mental breakdown. The end result was another Oscar nomination for Best Actress, but she lost to Jane Wyman in Johnny Belinda (1948). As in the two previous years, she made only one film in 1949, but again won a nomination and the Academy Award for Best Actress in The Heiress (1949). After a three-year hiatus, Olivia returned to star in My Cousin Rachel (1952). From that point on she made few appearances on the screen, but was seen on Broadway and some television shows. Her last screen appearance was The Fifth Musketeer (1979), and her last career appearance was in the TV movie The Woman He Loved (1988) (TV). During the hoopla surrounding the 50th anniversary of GWTW in 1989, she graciously declined requests for all interviews as the only surviving member of the four main stars. Today she enjoys a quiet retirement in Paris, France.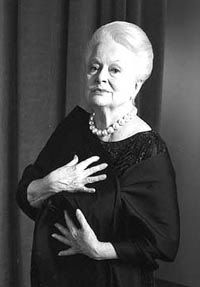 ..
Who I'd like to meet:
My Fans of course.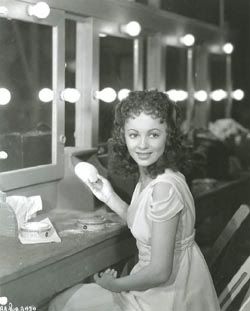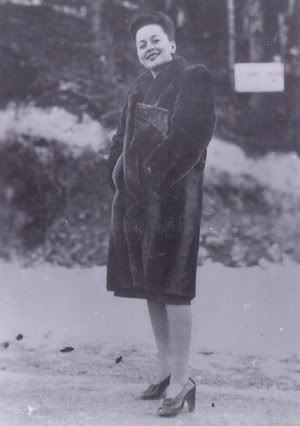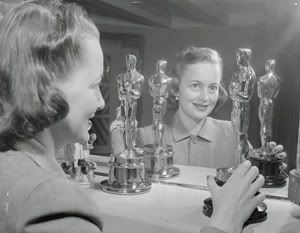 ..
Status:

Divorced

Here for:

Friends

Hometown:

Tokyo, Japan

Orientation:

Straight

Body type:

5' 3" / Average

Ethnicity:

White / Caucasian

Zodiac Sign:

Cancer

Children:

Proud parent

Income:

$100,000 to $150,000