No recent updates in this category.
Why not...
Hillary hasn't earned any badges yet... have you?
General

Music

Ke$ha
Jonas Brothers
Demi Lovato
All Time Low
Miley Cyrus
Forever The Sickest Kids
Taylor Swift
Honor Society
The Veronicas ..

Movies

Television

Glee
Desperate Housewives
The Real World
Secret Life
Lost
Monk
The Hills
8 Simple Rules
Friends
What I Like About You ..

Books

Twilight
My Sister's Keeper
And Then There Were None ..

Heroes
Play

Play Next

Add to queue

Play

Play Next

Add to queue

Play

Play Next

Add to queue

Play

Play Next

Add to queue

Play

Play Next

Add to queue
About me:
..
..
The name's Hillary. Sarcasm is my middle name. I will be a senior at NDA. I'm not perfect, nor do I try to be. My friends are very important to me. I'm a very chill person, don't take me too seriously. I just like to kick it and have a good time. I love Shia LaBeouf and I love hugs. I blow out the candles on November 23rd...don't forget! Funny guys are my favorite. I'm not very shy and I tell it like it is. I won't change myself for anyone. I love going to concerts. My favorite sport is soccer and my favorite color is pink. I love food; I eat a lot of it. I'm extremely opinionated and very loud. Itt realllyy bothersss mee whenn peopleee typee lyk3 thisss. I like to correct people's grammer, nothing personal. I've been told I'm funny. I strongly dislike drama, so don't cause it. Don't judge me before you get to know me. I hate fake people more than anything else in the world. If you have something bad to say about me, then say it to my face. I appreciate honesty. Practice what you preach. If you believe in something, stick with it and never give up. Don't be afriad to follow your dreams. Strong values are key. That's just the way I roll, like it or leave it. Facebook? It's cooler.
http://www.formspring.me/askhillary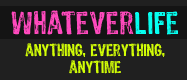 ....
..
"Live like you're at the bottom even if you're at the top."


"It doesn't matter if the world is pulling you down, because with Christ you have everything."


"You are the light of the world. A city on a hill cannot be hidden." Matthew 5:14
Who I'd like to meet:
Status:

Single

Here for:

Friends

Orientation:

Straight

Body type:

5' 5" / Slim / Slender

Ethnicity:

White / Caucasian

Religion:

Catholic

Zodiac Sign:

Sagittarius

Children:

Someday

Education:

High school

Occupation:

Student